Sedgepaw is a black-and-white she-cat with green eyes.
Description
Appearance
Sedgepaw is a small, skinny, and lanky she-cat. Her shoulders and hips are very narrow, and her ribs can faintly be seen through her pelt. She isn't malnourished; her high metabolism keeps her skinnier than most of her clanmates. She has small, neat, round paws, and a thin, short tail. Her face is triangular-shaped and narrow, with a small pink nose on the end.
Her fur is short, and although she grooms it often, the overcoat doesn't look glossy, as too much of her downy undercoat is visible, giving her a matte look. She is primarily black but, has a face, chest, belly, and stockings. The young cat also has long, thin white whiskers that contrast highly with her dark pelt. Sedgepaw has wide, circular, leaf-green eyes. In her right ear, the she-cat has a small v-shaped nick that happened after an accident whilst training.
Character
Coming Soon
Skills
Coming Soon
Biography
Roleplay
Coming Soon
Cameos
Lineage
Uncle:
Unnamed tom: Status unknown
Cousin:
Relationships
Family
While Aspenpelt isn't directly related to her, Sedgepaw sees the older cat as her mother figure. When she was a young kitten, the tabby queen was said to have been her wetnurse before she was weaned. Sedgepaw doesn't always talk with the she-cat, but, she knows that she can and has in the past confided in her. The young cat also considers her family for her initial role and because of her support. This is due to the fact she doesn't recall her parents nor any siblings.
Peers
Coming Soon
Other
Coming Soon
Quotes
Coming Soon
Images
Life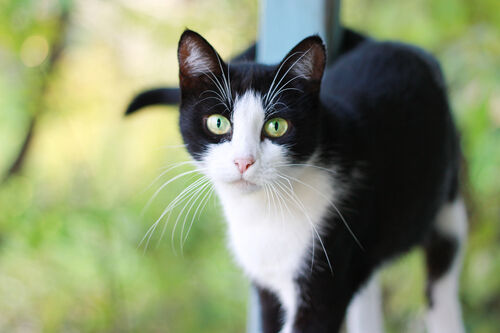 Character Pixels
Please do not edit this gallery unless instructed to.